It's safe to say the NetConstruct team had a busy July, launching not one, not two, but three client websites in just three weeks! From website refreshes to new builds and a Kentico 12 MVC build, the team have been working hard to successfully deliver for our clients.
What went live in July?
New Kentico 12 MVC website for JLA
Commercial equipment contractors, JLA, came to NetConstruct in early 2018 with a poorly engineered and underperforming website that was not delivering against their ambitious conversion targets. Already well known for their laundry services, JLA wanted to build upon business potential within their catering, heating and fire safety divisions. The project launched in February 2019 and just five months later, we delivered a brand-new website that met these objectives.
Making the switch to MVC, we updated key user journeys, changed how products are categorised and listed on the site, simplified the navigation and introduced page forms. As a result, site management and usability have dramatically improved and, most importantly, the new website has been optimised to drive conversions and enquiries through the 3 core business divisions.
The launch of Kentico 12 MVC in early 2019, provided us with the perfect opportunity to refresh and rebuild JLA's code-bloated website, in turn, delivering much-needed stability and futureproofing.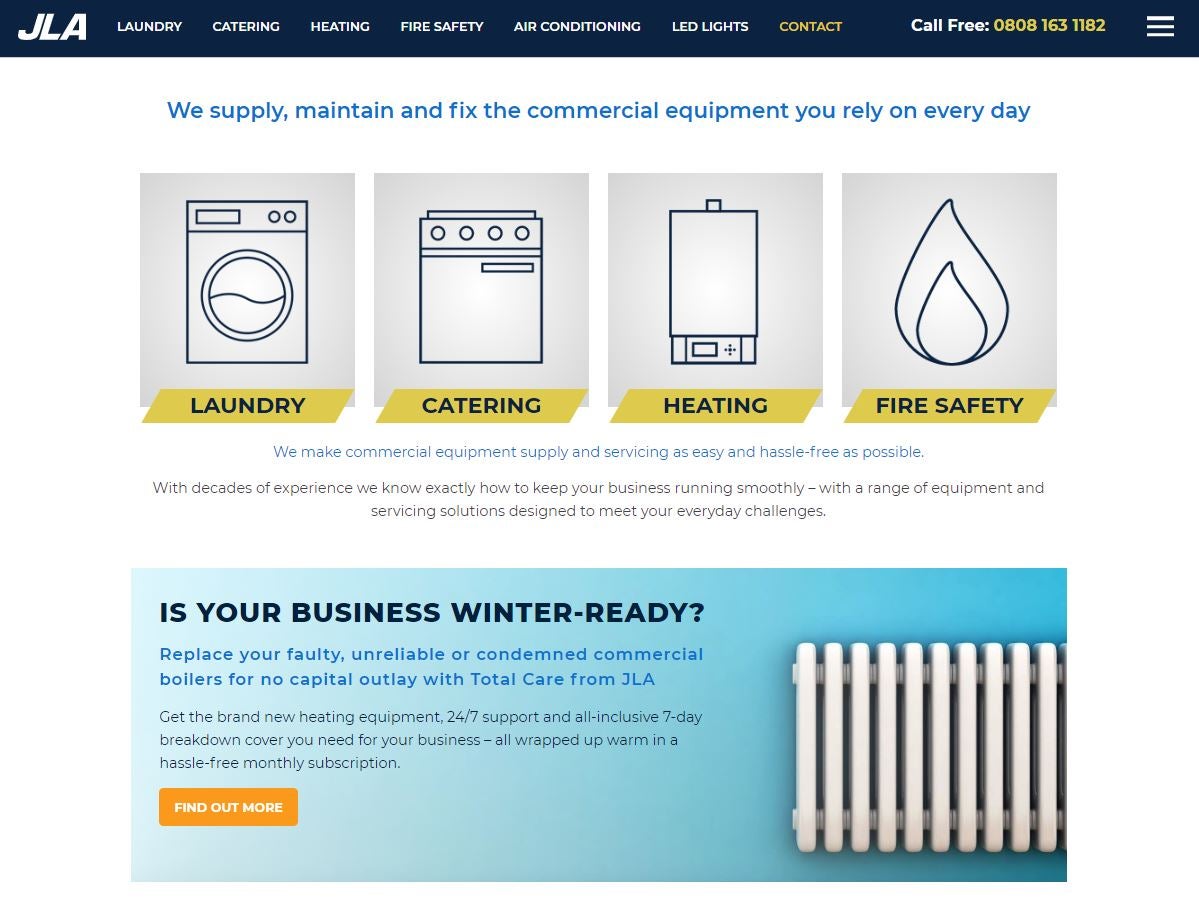 Check out the new JLA website: https://jla.com/
Redesigned Website for InXpress
Just a week later, we launched a new-look UK website for long-standing NetConstruct partner, InXpress. We originally built and launched the previous iteration of their website five years ago and have been working closely with them ever since, rolling out websites across their global franchises.
Celebrating their 20-year anniversary, they wanted to refresh the front end of the site, creating a more modern look and feel that reflects their new commemorative branding. Updating the locations feature, we have made it even easier for users to find their nearest franchise, bringing essential information to the forefront and providing a simplified user experience. In addition, a new sticky nav encourages users to 'Get a Quote' has been implemented to drive lead generation.
Keep your eye's peeled for the roll-out of InXpress' updated global and remaining international websites in the coming months.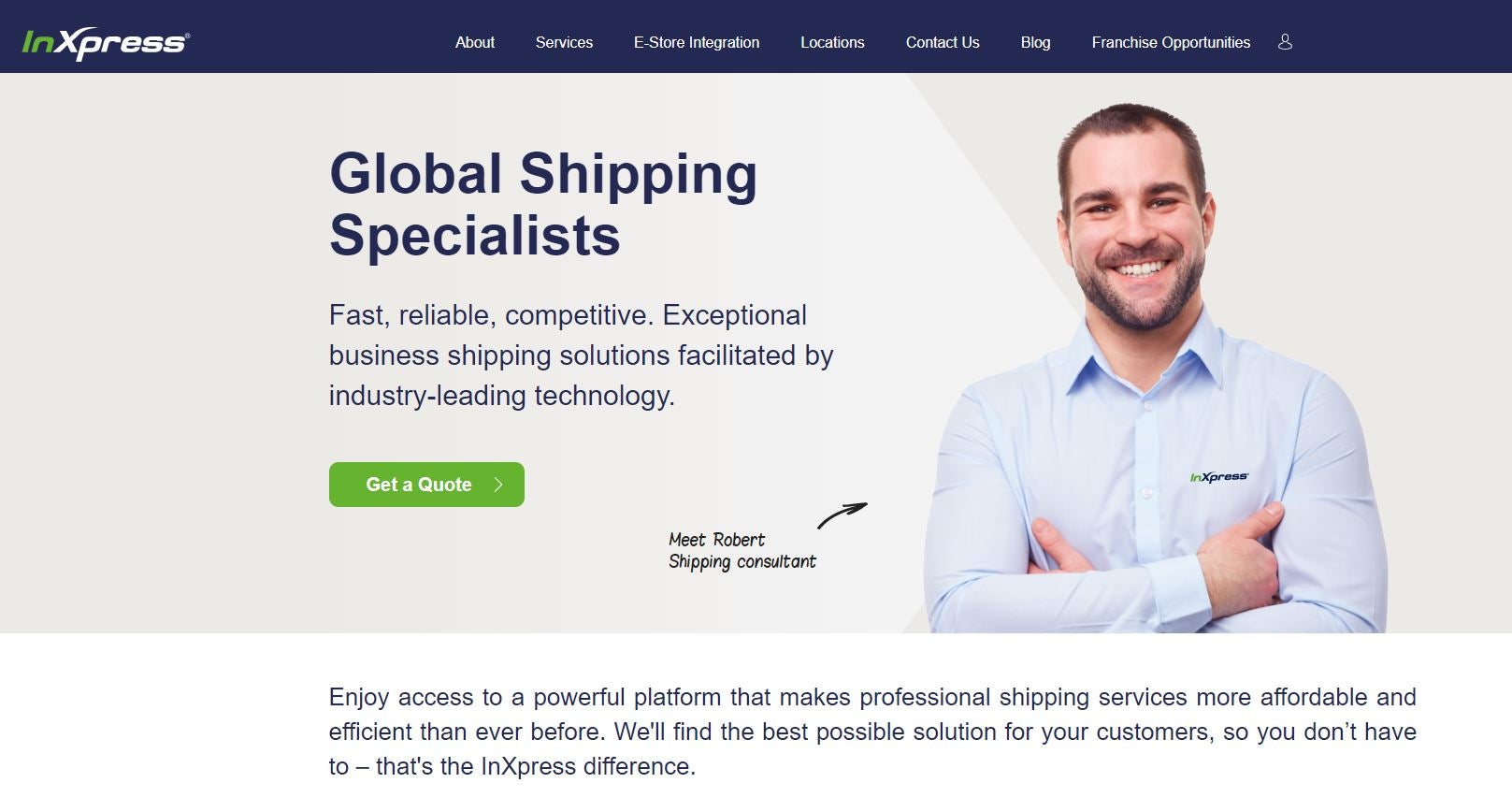 Check out the new InXpress website: https://gb.inxpress.com/
A New UK Website for Stericycle
Specialising in the disposal of hazardous materials and waste across the globe, Stericycle needed a website that would reflect their market-leading position and a broad range of end-to-end services.
To cater to their varying target audience, the focus was placed on sectors over services. The new website leverages the extensive persona explorations which were worked on collaboratively. The improvements included a simply categorised navigation which provides users with sector-specific landing pages, highlighting the services and resources that are relevant to them. Advanced search functionality and considered UI has improved access to content, helping to support users at every stage of their journey.
Enhancing UX across devices, especially mobile, has significantly improved load times. The introduction of backend editing permissions has empowered Stericycle's content editors, and approval processes ensure continuity and accuracy of updated content across the website.

Check out the new Stericycle website: https://www.stericycle.co.uk/
Are you considering refreshing or rebuilding your website? Get in touch to discuss your project requirements and find out how we can help.