In March, Kentico Xperience 13 refresh 1 was released. Bringing with it integrations with third-party tools, a returning feature from Portal Engine and many new developer-focused additions, refresh 1 marked the start of Kentico moving to a more agile solution.
Now, Refresh 2 is here and seems to be following a similar pattern. In this blog, we take a look to see what's new. If you haven't already, take a look at our earlier article on the first Kentico Xperience refresh before jumping in.
Copying page builder widgets
An important feature from Portal Engine has not only returned, but it has also been significantly improved.
We've helped many of our clients rebuild their Portal Engine websites in MVC and one of the first things that they noticed was the lack of copy and paste widgets. Well, now they're back! As you can see below, a new copy icon has been added next to the existing personalisation and delete buttons.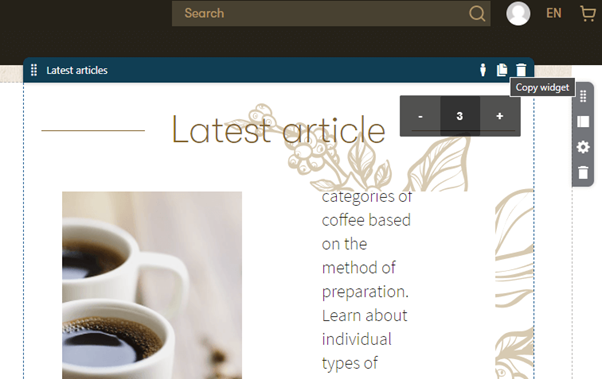 While this is a great addition, the biggest improvement comes with the pasting of widgets. Users can now copy up to 10 widgets at one time and paste them individually from the widget selection area. You're even provided with a visual preview of the copied widget when you hover over them.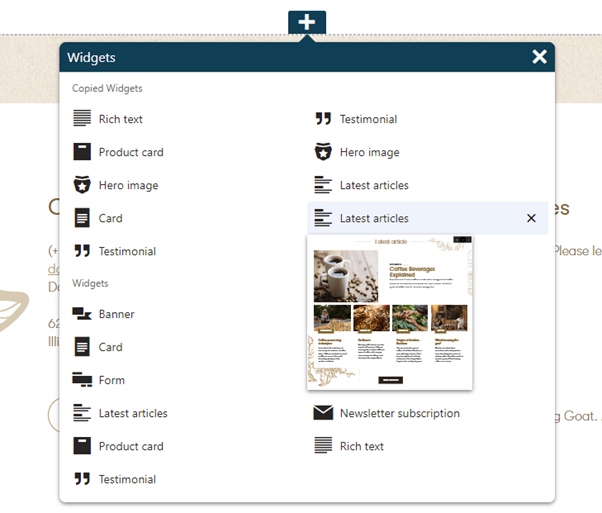 Microsoft Azure Text Analytics
Kentico Xperience already includes out-of-the-box integration with Microsoft Azure through smart search indexes and Azure Cognitive Search. But Refresh 2 has taken this to another level by introducing the Text Analytics feature of Azure Cognitive Services.
Backed by the power of AI, content editors can quickly recognise the sentiment of sentences and paragraphs within the website content. This provides the perfect opportunity to rewrite low scoring content. Even better, higher-scoring content could lead to an increase in conversions.
VP Product for Kentico Xperience, Matej Stefanik, wrote a blog post that discusses how sentiment analysis can be an effective tool for marketers. Sentiment analysis can be used in marketing automation, allowing for various paths to be taken depending on the sentiment of the input.
For example, if a user has submitted a positive review, this feature can be used to automatically approve it so it can be instantly displayed on site. Or another option could be to automatically forward the review to the marketing team for approval.
Culture aliases for URL language prefixes
In my article on Refresh 1, I discussed how we had submitted ideas for future refreshes. Well, one of our more popular suggestions has successfully made its way into Refresh 2.
In previous versions of Kentico, you could easily add culture aliases in URLs. But when Xperience 13 launched with content tree-based routing, the option for adding culture aliases was removed. Some businesses prefer using culture aliases to create a more user-friendly URL while others follow SEO recommendations.
Either way, this was a key feature used by many clients. For example, Havwoods used /uk/ instead of /en-gb/ and /us/ instead of /en-us/.
Form builder section properties
As part of this refresh, the form builder has received several improvements which revolve around flexibility levels.
Before this update, developers had to be inventive and create workarounds when they wanted to allow content management of headings and descriptions for sections or allow for customisation of icons, themes or complex layouts.
Refresh 2 provides developers with the ability to add properties to form builder sections. These work in a similar way to page builder section properties. Developers and content editors who have used sections with properties should be comfortable with how this feature operates.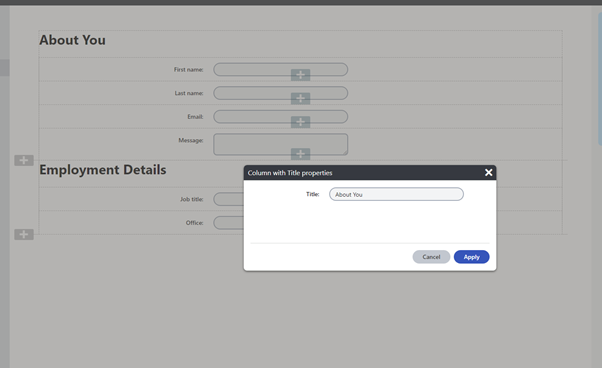 The latest update also brings the rich text editor component used widely in the page builder to the form builder. In the example shown above, a new title property has been added using a text input component. We could also have added a description property to provide explanation text that uses a rich text editor.
---
Kentico Xperience's third refresh is scheduled for a September release – expect to see a full rundown from NetConstruct developer, Liam, when it arrives.
As a Kentico development agency, it has been one of our preferred CMS platforms for over 10 years. Our dedicated team of Kentico Xperience web developers are fully certified on the platform, allowing us to build fast and high performing sites for many of our clients.
If you want to know more about Kentico Xperience, please contact our team who will be more than happy to share their knowledge.